When Storms Cause Flooding in Newark Professional Help is Needed
2/1/2021 (Permalink)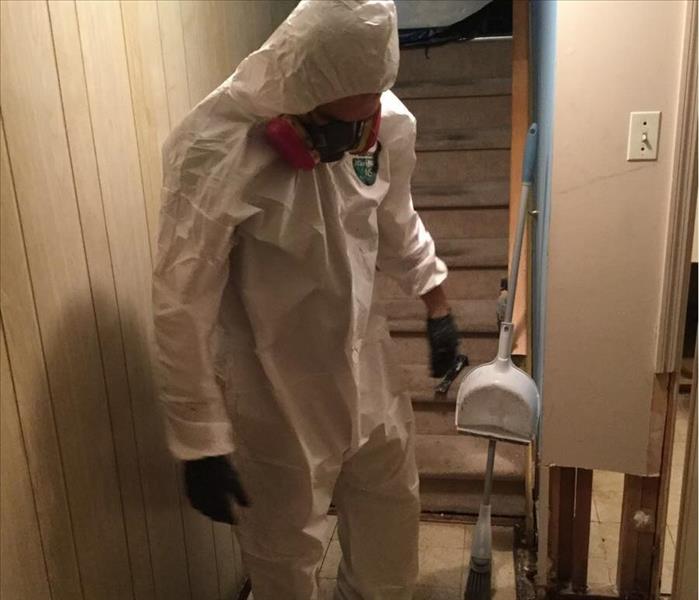 Flood mitigation is no easy task. Call SERVPRO for the professional help that is needed for your property.
Flood damage can impact lower levels, but SERVPRO provides needed restoration help.
Storms can wreak havoc on homes, many times causing flooded basements. It is vital to remove all standing water as fast as possible. The quicker emergency mitigations take place; the faster SERVPRO can dry your home and its contents.
What Can Homeowners Do When the Basement Floods?
If you have flood damage in your Brookside home, safety should be your first concern. Don't venture into the basement until you are sure it is safe. Safety concerns include:
Electrical hazards
Hidden slip and fall danger
Injury from unseen debris
Contaminated floodwater
Bacterial growth from floodwaters is hazardous. It can contain other contaminants, such as medical or chemical waste, dirt, and viruses. Moisture left unattended increases the risk of mold as well. That is why getting mitigation fast is necessary. If not, you could end up with damaged:
Subflooring and baseboards
Carpet and padding
Structural elements
Wiring
Personal belongings
Walls
SERVPRO of Newark has the experience and equipment to mitigate flood damage. Contact us at (302) 733-7933 for professional restoration service. Don't risk permanent damage to your basement.