Fast and Experienced Drying Solutions for Newark Flood Damage
6/9/2021 (Permalink)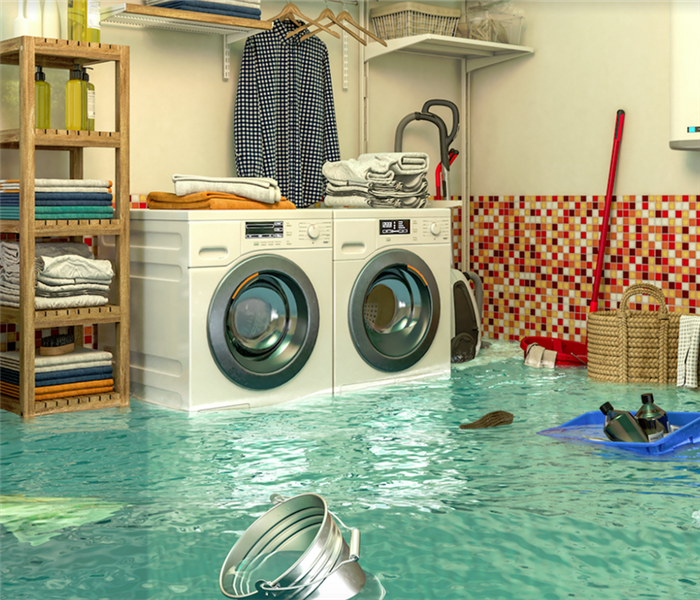 Facing recent flooding? Contact our team 24/7 for water removal and remediation efforts. We are standing by to take your emergency call.
How SERVPRO Technicians Avoid a Common Pitfall in Newark Flood Damage Work
One of the most common mistakes made by inexperienced flood damage mitigation companies is inefficient drying. While the tools of the trade may remain consistent, using them optimally can be difficult.
SERVPRO is one of the most well-known and experienced providers of Newark flood damage mitigation services. Our technicians train year-round in advanced emergency services water damage tasks such as water extraction procedures. After a flood, water extraction using industrial pumps helps to eliminate potential sources of further damage. Our heavy-duty truck-mounted extractors can remove 36,000 gallons of water from a home in a single day, making them invaluable for:
Basement Flooding Cleanup
Water Removal Services
Cleaning Up after a Sewer Backup
Any flood involving standing water
Inexperienced companies sometimes stop the extraction process once most, but not all, of the water has been pumped out of the area. Doing this can drastically increase the time it takes to dry out a house since our strongest dehumidifying machines can only process about 30 gallons of water per day. Experienced SERVPRO technicians use submersible pumps and spend extra time pumping water from carpet to help your home return to its normal dry state before further damage can occur to the foundation and interior.
The best way to reduce the severity of flood damage in your home is to call SERVPRO of Newark at (302) 733-7933. Contact us 24/7 for our emergency services.