Does Water Intrusion in Newark Cause Permanent Damage?
6/21/2020 (Permalink)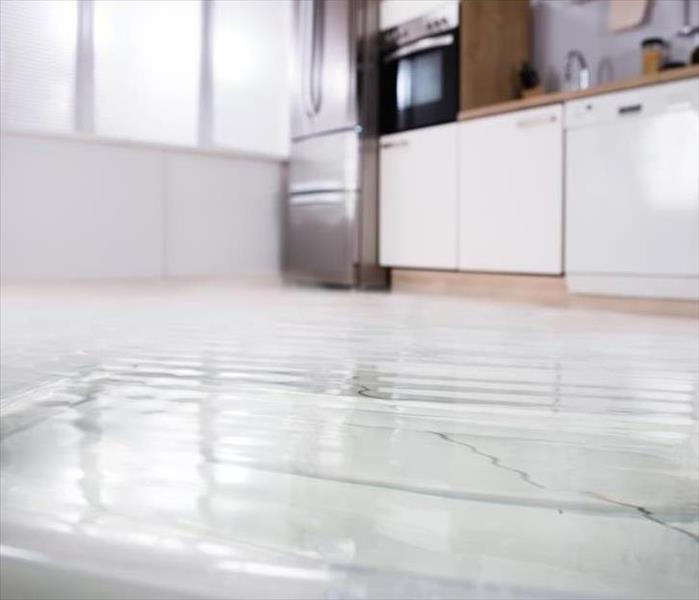 Water damage can be quite overwhelming especially when it's hard to figure out where it's coming from. Contact SERVPRO 24/7.
To Tackle Water Intrusion Effectively, Use Professional Water Mitigation Services in Newark.
What should I do after water intrusion?
When water invades your Newark home, it is essential to act quickly to prevent further damages. Water intrusion can be a worrisome experience, which is why reaching out to qualified water restoration technicians can help to ease the burden of property deterioration. Our procedure works to reduce the impact of a water emergency by confining and drying it quickly. SERVPRO technicians can contain moisture by using physical barriers like sandbags or setting up an effective drying protocol in your residence. Mitigation is more cost-effective than restoration and acts as the first port of call for technicians. Once the problem is contained, we can work to return your home to its preloss condition.
What equipment is useful to contain water intrusion?
The core equipment we rely on when performing water mitigation in Newark residences is extractors. This equipment uses negative air pressure and temperature to draw bodies of water out of the home rapidly. We can apply this equipment using either truck-mounts for power or a portable unit, which are more effective at dealing with upper-level intrusion from leaking roofs or plumbing. Once water is extracted, we can set up a comprehensive drying system to ensure any residual moisture does not degrade your property or lead to secondary damages like mold growth.

What is the process of water mitigation?
Identify the issues with a thorough inspection of the property and measuring devices
Extract excess moisture using pumps or water extractors
Establish reliable drying protocols with dehumidification, heaters, and air-movement
Restore any materials with signs of damage
When your property suffers from a water emergency, we can act quickly to contain and control losses to your home and contents. contact SERVPRO of Newark at (302) 733-7933.

Click here for more information about Newark.