Kitchen Fires Can Damage Newark Homes
2/8/2021 (Permalink)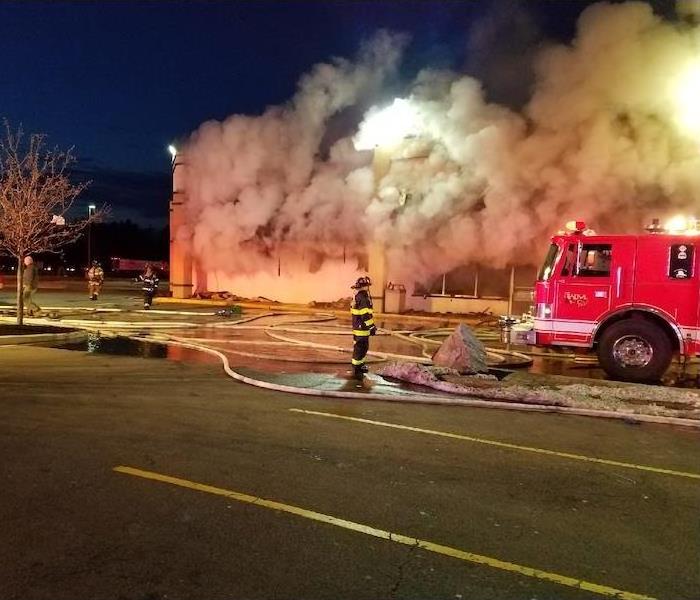 Fire damage is no DIY project. Call SERVPRO and their trained technicians for the quality work you are looking for.
SERVPRO provides fire damage mitigation and restores homes to preloss condition
One of the primary rooms for a house fire is the kitchen. Your kitchen is full of combustibles. Walk away from your stove while cooking, and before you know it, smoke is billowing throughout, and the stove is on fire.
What Are Some of the Damages That Occur with a Cooking Fire?
When fire damage occurs in Newark homes from a cooking fire, our SERVPRO technicians typically see:
Appliance damage
Smoke deposits
Oven hood melting
Smoke residue on walls and ceilings
Cabinets with fire damage
Animal proteins are often involved in a kitchen blaze and can be difficult to remove. The smell from this type of protein is pungent. That is why you need professional fire damage services. The everyday kitchen cleaner is not going to do the job.
Grease Fires
Protein fires are considered wet smoke because of the grease compounds. Wet smoke bonds with surfaces quickly, making it hard to remove. Ways to handle wet smoke includes:
Lightly vacuuming up dry or unbonded soot
Opening windows to provide ventilation
Hiring professionals to handle the remaining cleanup
If you need professional fire damage mitigation in Newark, contact SERVPRO of Newark at (302) 733-7933. We're Faster To Any Size Disaster.