Burst Pipe in a Newark? Get Fast Mitigation!
1/25/2021 (Permalink)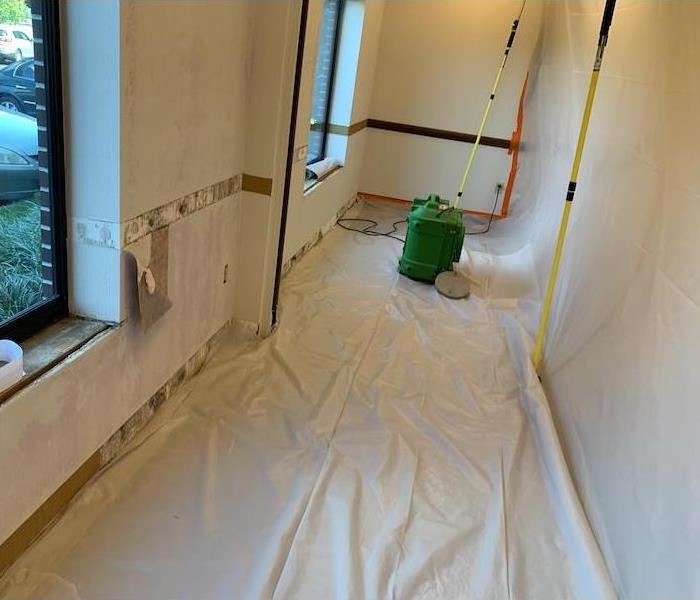 Water damage has entered your home without permission? Call SERVPRO and their IICRC trained technicians for any size disaster.
SERVPRO stops water damage with fast water removal services
Newark, DE, is a beautiful city with over 31,000 residents. It is home to the University of Delaware, and like many New England towns, has a rich history. The city can trace its roots back to 1694 when Celtic groups settled the area.
Education Plays a Fundamental Role
Education has always been vital to Newark townsfolk. Francis Alison started a grammar school in New London, PA, in 1743 and relocated the school to Newark in 1765. Alison was of Irish birth and known for his great intellect. He was an ordained Presbyterian minister as well as a teacher. John Dickinson, the author of the Farmer's Letters, was tutored by Alison. He held several reputable teaching positions over the years. The Newark Academy that he ran ended up merging with New Ark College. It is now the University of Delaware. Three of the first graduates of Newark Academy went on to be signers of the declaration. They were:
George Read
Thomas McKean
James Smith
McKean and Read would later have schools named after them.
Battle of Cooch's Bridge
The American Revolution impacted Newark as it did many other New England towns. The Battle of Cooch's Bridge took place just outside of Newark in 1777. Sadly, the bridge did not survive that war. Two significant events mark that particular battle:
It was the only Revolutionary War battle fought on Delaware soil.
It was the first time the Stars and Stripes flag was flown in battle.
The troops under General George Washington clashed with British and Hessian Troops. Generals Knyphausen, Cornwallis, and Howe led the British forces. The engagement had been going on for several days when the Colonials fell back to Cooch's Bridge. The approximately 700 colonials were seriously outmanned. For a while, the Americans held their own but had to retreat due to depleted ammo supplies. The British eventually took over the property and burned many of the buildings. The Cooch house became the headquarters of Cornwallis for the following week. They would move from this location to the Battle of Brandywine and the capture of Philadelphia.
Newark Grows
King George II gave Newark a license to hold weekly markets and semi-annual fairs for agricultural purposes in 1758. This allowed the folks to buy, sell, and trade with surrounding areas. In 1798, the Curtis Paper Mill was the first large industrial enterprise in Newark. It continued in operation until 1997. The Methodists founded a church in 1812, and 1837 saw the railroad arrive. Newark has been growing and developing ever since then.
SERVPRO Provides Water Removal Services to Newark Residents
When a pipe bursts in your home, water can quickly flow beneath floorboards, under cabinets, or seep down to lower levels. Even if you clean up most of the water, hidden moisture can cause severe damage.
Water is caustic and eats away at structural elements. Secondary damage such as mold can occur within 24-hours. Not a pretty picture but professional water removal can help you avoid all of those situations. To trace hidden water, we use:
Infrared cameras
Surface moisture meters
Hygrometers
Our technicians understand the process needed to remove water from impacted materials. When approached immediately, many items homeowners assume are lost beyond repair can be saved.
For professional water removal services in Newark, contact SERVPRO of Newark at (302) 733-7933. We're Faster To Any Size Disaster.