How We Reduce Humidity During Newark Water Damage Restoration
5/30/2021 (Permalink)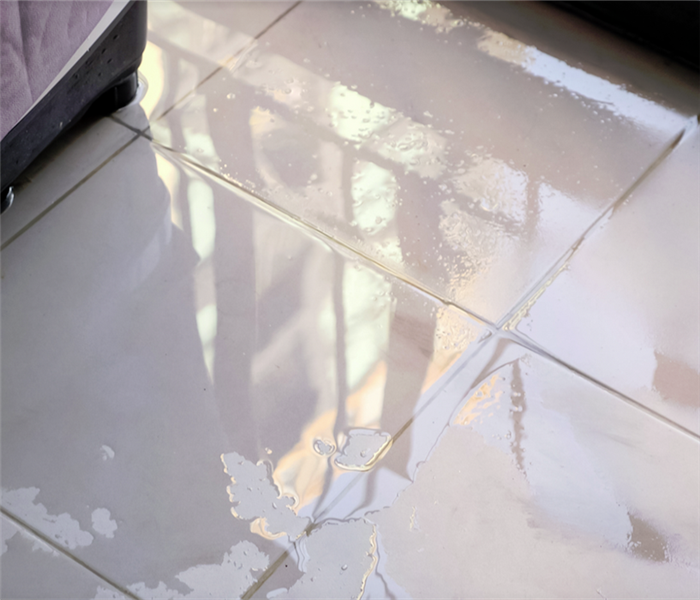 Has your home suffered through a water damage event? Contact our SERVPRO team for tools and certified technicians for the remediation job.
Two Unique Tools Help Us Control Water Damage Restoration in Newark
Dehumidification is an important step in our water damage remediation process. If we dried out a room but left it full of humidity and soaked-in moisture, damages would start to return within days.
Our Newark water damage restoration work is done with the intent of establishing a permanent solution. We aim to make your home look "Like it never even happened." Our industrial dehumidifier technology helps us achieve that goal. We use dehumidifiers for many of our projects, including:
Basement Flooding Cleanup
Water Removal Services
Ceiling Repairs from Water Damages
Soaked carpets from ceiling leaks
Flood restoration services
SERVPRO technicians use two different types of dehumidifiers for residential Water Damage Repairs. The first and most common type of dehumidifier is the refrigerant dehumidifier, which causes water to condense on a cold metal surface. As these dehumidifiers collect water from the air around them, humidity in the environment decreases. For most situations, these dehumidifiers alone do the job. Sometimes, as in the case of severe flooding, we may need a more powerful solution. SERVPRO then brings out the desiccant dehumidifier, a device that uses moisture-absorbing chemicals to lower humidity rapidly. The dryness attained with these devices can sometimes be too powerful and damage nearby materials, so we closely monitor desiccant dehumidifiers whenever we use them.
SERVPRO of Newark is a local expert in water damage mitigation and restoration work. Call us 24/7 at (302) 733-7933.