Newark Storm Damage Restoration by SERVPRO
9/27/2022 (Permalink)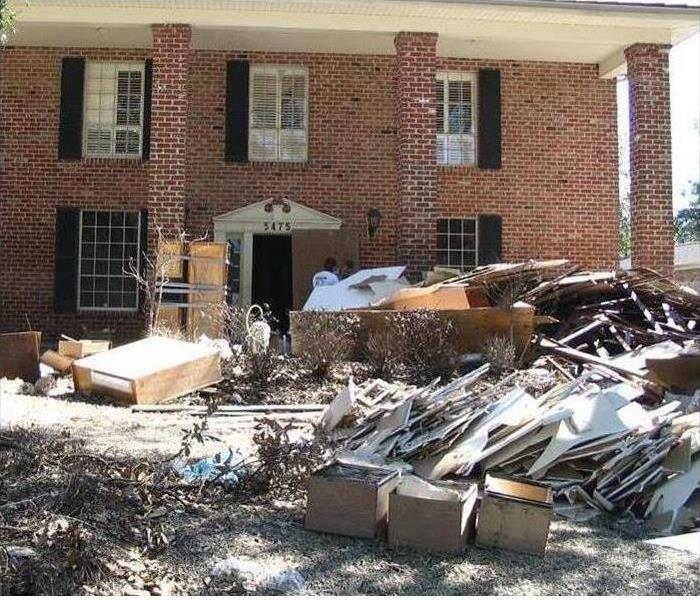 From NEWARK water extraction through pack-out and return, for a "Like it never happened," experience after flooding, call SERVPRO
SERVPRO Rescues Flooded Contents in Newark Properties
In severe rainstorms, your property may sustain so much damage that you need to relocate temporarily. Relocations can be incredibly taxing on homeowners because they are unaware of what is happening on their property. A few of the concerns homeowners face in a flood situation are figuring out where to store items, how to prevent unlawful entry, and how to claim. We have a wealth of experience in dealing with residential flooding situations and run a series of emergency services to help homeowners overcome painful periods.

Services providing flood damage recovery in Newark need significant resources to deliver for their customers. Not only do technicians need to provide emergency security services, but they also need to pack, transport, and store your contents safely. Homeowners may find packing and removing materials one of the most stressful experiences. Here at SERVPRO, we enlist the help of professional removers to ensure your contents are taken care of while creating digital records of all items and their condition.

We aim to remove, restore, and replace your contents "Like it never even happened." Pack-outs, the removal of contents for safe storage, is essential to that process. We use climate-controlled SERVPRO storage facilities to keep your possessions safe for the duration of their time outside the property. All goods must go through a comprehensive check for infestation or pests.

These checks ensure that cross-contamination from other storage items in our warehouse does not affect your possessions. These situations are usually only in use when property damages are severe. While your items are in storage, SERVPRO can arrange for our construction team to perform any restoration and electronic specialists for televisions, laptops, and tablets. Vital documents can be freeze-dried to stop further harm from happening. All work we arrange is made a note of, which we can then pass on to you or a stress-free claim.
Our seamless transition from inspection through water removal and build back can provide a stress-free project. We even help with your insurance paperwork. Contact SERVPRO of Newark at (302) 733-7933.