When Newark Hotels Experience Water Damage
7/22/2022 (Permalink)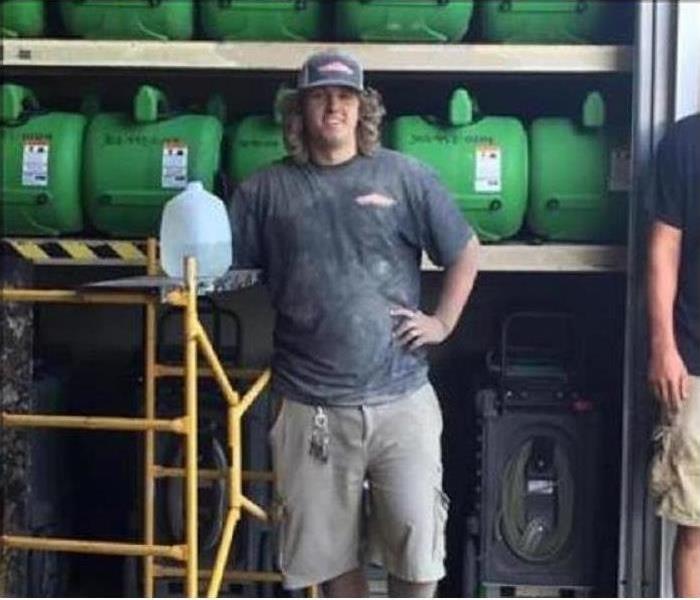 SERVPRO works hard to remove water and mitigate damage from Newark area hotels. Let's get the guests a good night's sleep!
Newark Hotel Managers Rely on SERVPRO for Commercial Water Removal Services
Hotel managers may sometimes find that rooms or hallways in the building become flooded. Often the fire suppressant sprinkler system fails and soaks a corridor, or a guest leaves the water running. However, the crucial aspect of proper business management is how you respond to these situations. Standing or pooling water can cause primary and secondary damage to the structure of a building. They can also present immediate dangers for slip and trip hazards, electrical shocks, or worse. As a hotel manager, removing guests from rooms in the immediate vicinity may be necessary, shut off power in the affected area, and then contact your insurance adjuster.
Communicating with your customers and staff in an emergency is vital, which is why we offer commercial water removal services for businesses in Newark. Our team of qualified technicians is led by an experienced crew chief who can handle the restoration of structure and contents, allowing you to focus on your customers and staff. SERVPRO can deploy emergency generators and lighting equipment to offer a self-sufficient repair that does not rely on the building manager. We can communicate with you about appropriate equipment staging areas and regular updates on outcomes and equipment.
Removing water is most effective using extraction equipment.
portable wet vacs
truck-mounted pumps
weighted extractor wands
Rover ride on suction devices
Depending on your hotel's building materials and decor, we use many different types. Thick carpets may benefit from weighted extraction tools. On the other hand, upper levels with restrictive access may better suit light and portable extraction wands. We train SERVPRO technicians to recognize the best types of equipment to work the job at hand. We aim to minimize disruptions to your guests and expedite the water removal service.
If your commercial property becomes flooded, contact SERVPRO of Newark at (302) 733-7933