How Can Fast-Acting Water Cleanup Preserve a Newark Business' Carpet?
9/13/2021 (Permalink)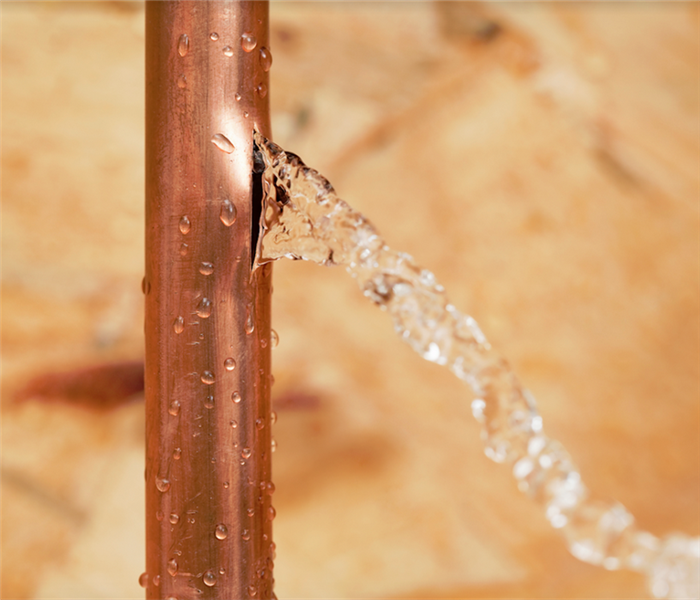 Pipe breaks behind walls can certainly cause problems for your business space. Contact our SERVPRO team right away for remediation services.
Newark SERVPRO Commercial Water Cleanup Extracts Moisture from Commercial Floors
Commercial water damage from pipe leaks and other disasters in Newark requires specialized care from licensed professionals. Restoration experts can return a commercial property to a preloss state, help streamline insurance claims as needed, and minimize replacement needs, all while ensuring cleanup is done to code.
Newark water cleanup services from SERVPRO minimize commercial downtime and can increase savings. This fast-responding 24/7 mitigation team can also address microbial growth from moisture and prevent further exposure, which can cause health effects.
SERVPRO Commercial Flooring Cleanup for Water-Damaged Carpet
Institute of Inspection, Cleaning and Restoration Certification (IICRC)-accredited SERVPRO techs typically deploy specialized carpet wands for water extraction, especially with glue-down carpet. Heavier-duty devices, like rover vacuums, may be ideal for thicker, more heavy-duty carpeting. Still, an initial pass with a carpet wand is usually sufficient for preventing further water migration before using other devices.
Carpet extractor wands can be used for in-place moisture removal in situations where:
The carpet pad is made of synthetic fibers rather than organic ones like jute
Moisture exposure is less than 72 hours old and caused by a category 1–or clean water–disaster
The carpeting does not show signs of mold or microbial growth
There are no vapor barriers present or multiple layers of subflooring to inspect and dry beneath the carpet
The subflooring underneath is intact and does not require mitigation
SERVPRO of Newark can be reached at (302) 733-7933 to provide "Like it never even happened," mitigation and restoration services.