Recovering Properties after a Storm Flood in Newark
3/3/2020 (Permalink)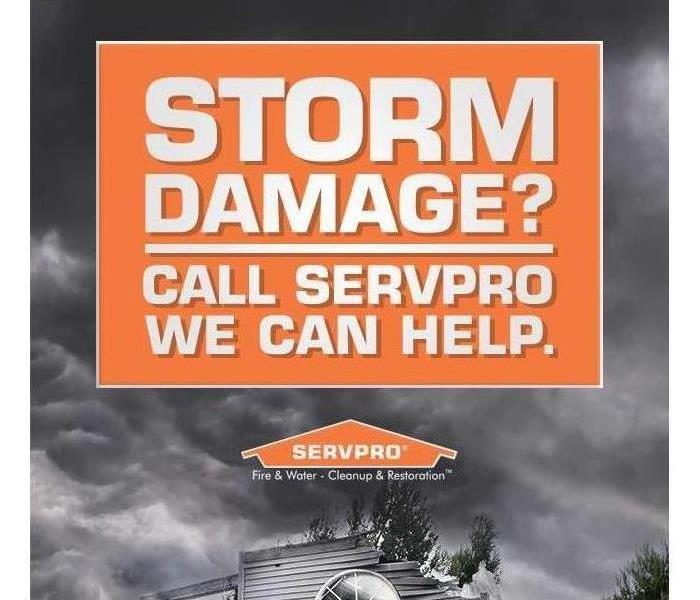 Our professionals have state of the art equipment to clean up and restore your home so you can return safely after any disaster.
SERVPRO's Steps to Recovering Your Belongings After a Flood Incident
Storms are frequently accompanied by torrential downpours that can overload drainage systems or dams, causing flash flooding in your local area. Fast-moving floodwaters can overwhelm your home, resulting in large quantities of standing water that can seriously damage floors, furnishings, and fixtures. We offer water restoration technicians to residents of this community that are experiencing flood issues in their property and can quickly set to work mitigating further losses, removing excess water, and restoring your home.
Property owners that experience a storm flood in Newark should avoid trying to move the furniture themselves. We understand that homes are built over the years with accumulated possessions that hold significant sentimental value or considered irreplaceable. However, floodwaters can carry all kinds of dangers including harmful diseases and should not be approached without personal protective equipment (PPE.) Structural damage may also be sustained by large quantities of water, resulting in uneven surfaces or weakened floorboards and present a severe health hazard.
The quickest way to reduce the potential losses in a flood situation like this is to remove standing water and moisture from the affected area. To reduce immediate losses, SERVPRO deploys pumping equipment along with extraction units to remove excess moisture from home. Water extractors can be up to 1,200 times more efficient at removing water, and prolonged exposure to moisture can cause further losses than initially anticipated. By mobilizing this equipment quickly, SERVPRO technicians can significantly reduce your losses and claims the expense.
The next stage in performing a complete restoration is to ensure that the property is dry. Floodwater migrates and can wick into cavities into the subfloor or other recesses that are common in a home environment. SERVPRO technicians use an established drying procedure that incorporates both air-moving and dehumidification equipment. This stage is essential to preventing further losses because it reduces the likelihood of secondary mold damages from occurring in the property after service is complete. By drying the property, technicians not only tackle unpleasant odors but also guard against the future expense of secondary damage claims.
SERVPRO of Newark is available for property restoration and water mitigation services at (302) 733-7933.
Want to know more about Newark?